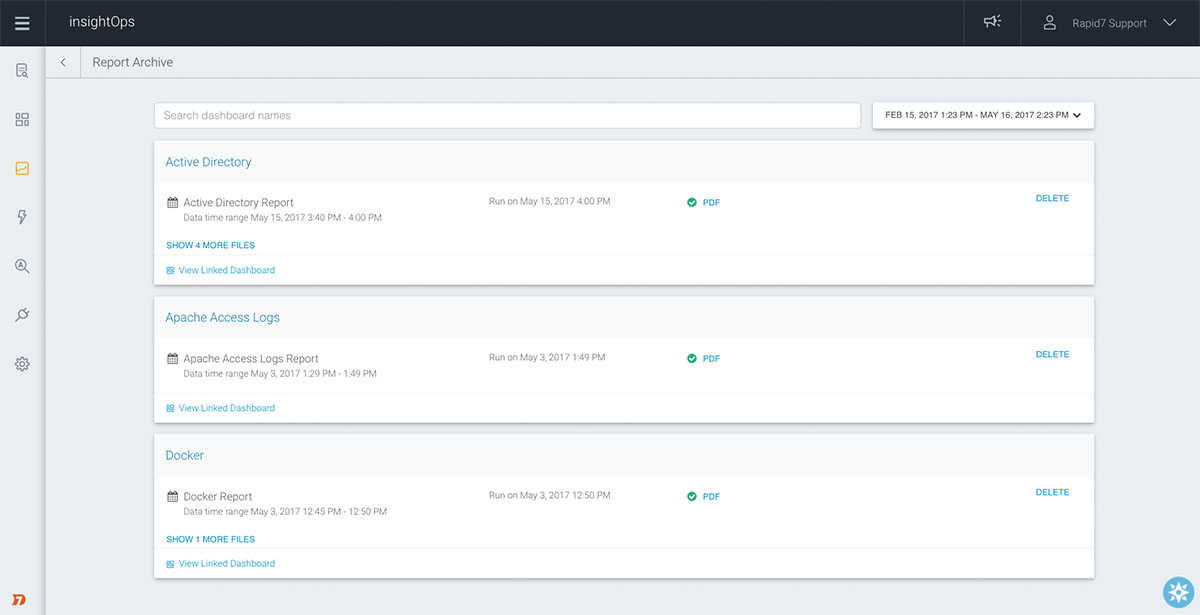 With InsightOps you can:
Collect logs from any source, in any format, including servers, applications, Active Directory, databases, firewalls, DNS, VPNs, AWS, and other cloud services.
Record audit trail entries for all system components for each event, including event type, date and time, origination of event, and more.
Generate ad hoc and custom reports to share with your team or auditors, and schedule recurring reports that are automatically saved to your reports archive for compliance.
Receive immediate alerts when server, application, or service performance is impacted and regularly review performance using live dashboards and scheduled reports.
Ready to see these benefits in action? Sign up for a free trial to get up and running in minutes.