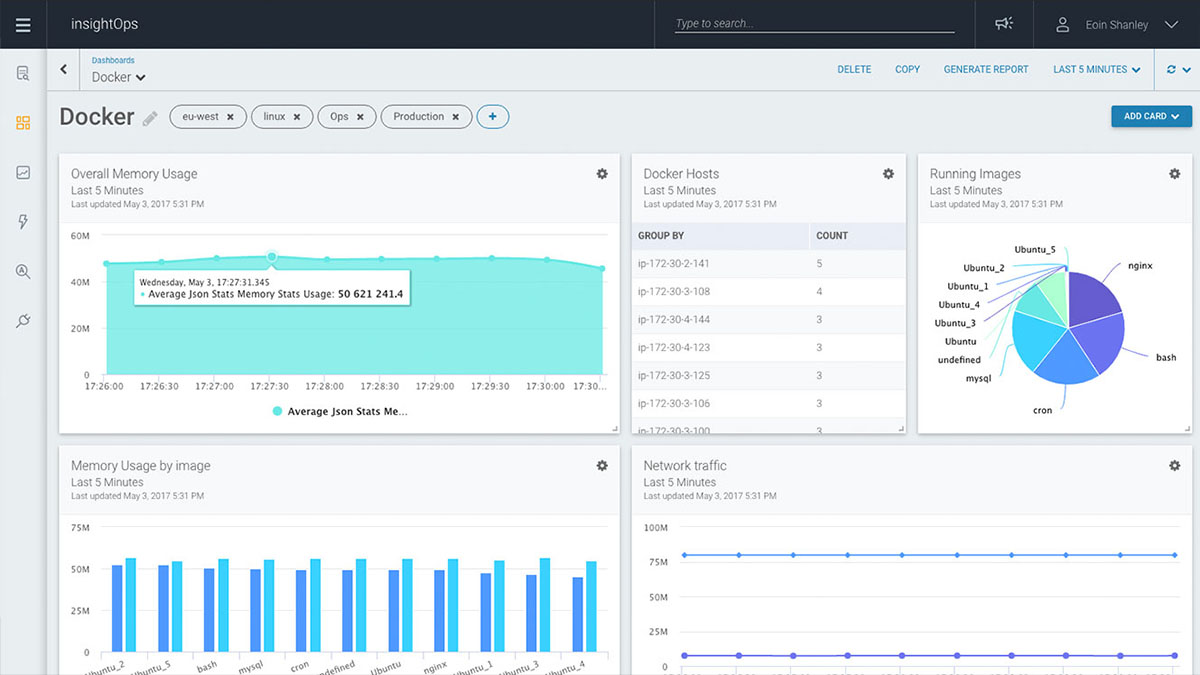 With InsightOps you can:
Monitor CPU, memory, and disk usage for every asset in your network.
Review active network connections across your environment.
Receive immediate alerts when performance metrics exceed specific thresholds.
Visualize performance using out-of-the-box live dashboards and scheduled reports
Get integration performance alerts with chat and incident escalation tools using out-of-the-box integrations and a well-documented REST API.
And more...
Ready to see these benefits in action? Sign up for a free trial to get up and running in minutes.