What are the key features of a network vulnerability scanner?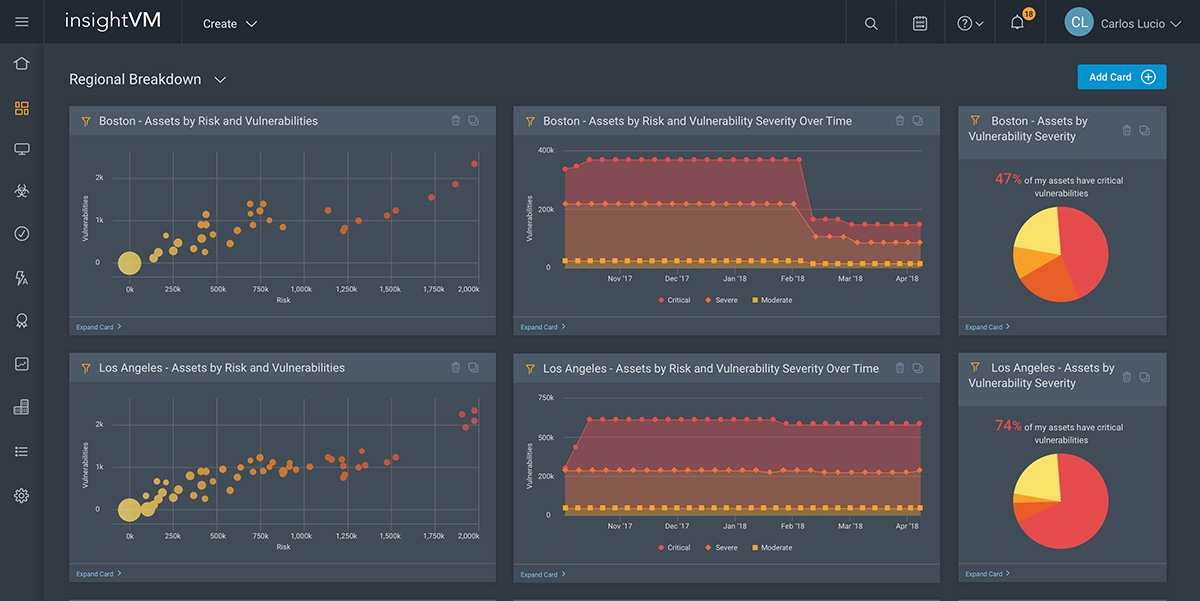 Network vulnerability scanners should be built to scan the entirety of your IT infrastructure and identify potential weaknesses that can be exploited. To do so, a scanner should have (at minimum) the following capabilities:
Scan scheduling that doesn't impact availability or performance of your network
Comprehensive scanning that's based off of the most exhaustive list of known vulnerabilities and misconfigurations
Adaptability and scalability to your unique network architecture—this extends to your cloud-based and containerized assets
Identification of the largest, most critical threats to your environment
Prioritization and risk analysis that better informs your strategy for remediating vulnerabilities and reporting on progress
The scan coverage of a network vulnerability scanner is crucial, since you don't want to miss any vulnerabilities left open to attack due to blind spots. This extends to a scanner's responsiveness to and coverage of zero-day vulnerabilities. Keep this in mind while engaging vendors in the proof-of-concept (POC) process, which brings us to our next point...
The importance of accuracy and efficiency
Every company's network is different; it's important to implement a vulnerability scanner that can intelligently scan everything from PCI environments to hospitals with minimal configuration and manual adjustment. This also means that your network vulnerability scanner has to be extremely accurate, with a robust set of vulnerability checks against every major flavor of software and operating system (OS). At times, this also extends to more esoteric systems like SCADA controls.
Most commercial network vulnerability scanners do a good job of keeping up with the latest vulnerability checks; often, what makes or breaks a successful program is what comes next. Prioritizing thousands of vulnerabilities across different types of devices and different segments of your network is critical to ensuring that your team is as efficient as possible. Why? You'll never have the luxury of fixing every single vulnerability you find. Once that's done, you have to get the information to the right people; it's critical that your network vulnerability scanner has the ability to easily show remediation steps to the people responsible for remediation, as well as show management how you're improving your company's security over time with executive level reporting.