Centralize
Collect data from any source, in any format. Search and analyze logs using simple keywords or analytic functions to find answers.

Monitor
Track metrics like CPU, memory, and disk usage. Receive real-time alerts. Review live dashboards and scheduled reports.

Troubleshoot
Quickly identify and resolve errors, reliability problems, and security issues across your infrastructure and software stack. Automate and remediate issues using the RESTful API.
Log management easy enough for the whole team to use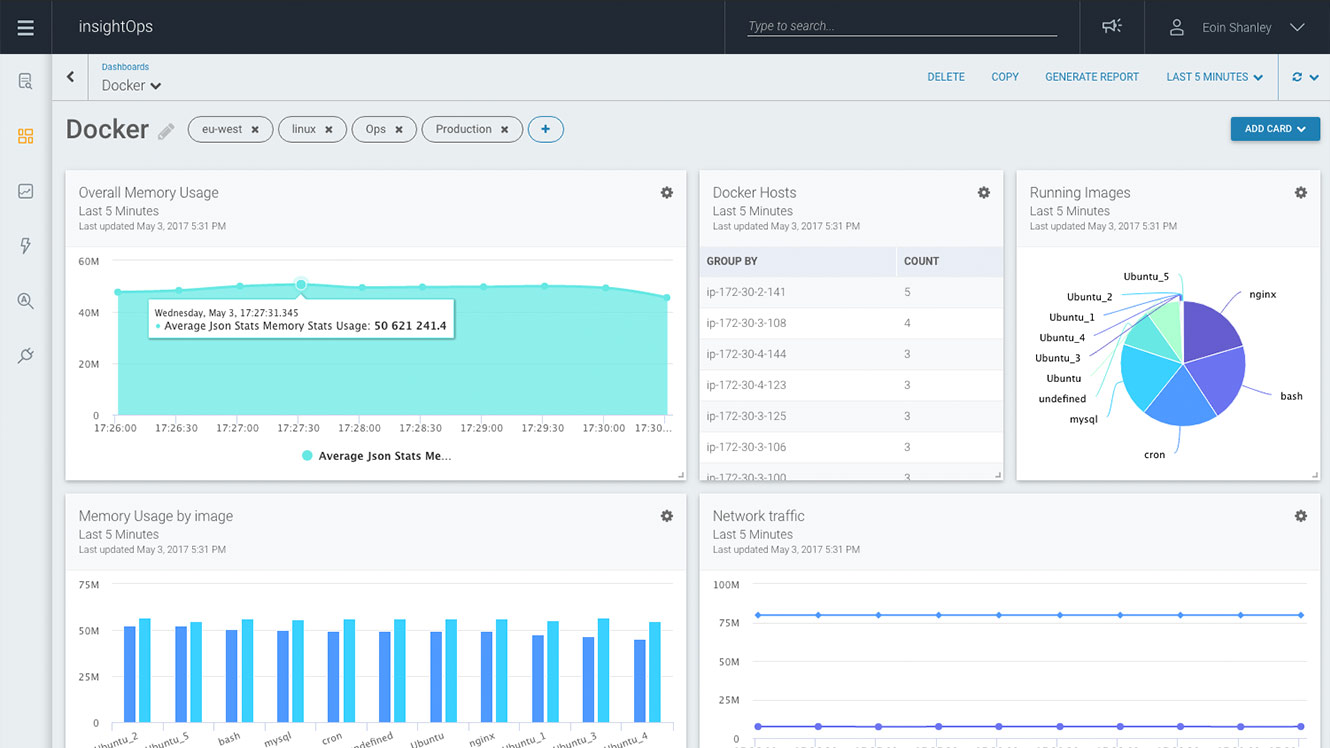 Rapid7 creates innovative and progressive solutions that help our customers confidently get their jobs done. As such, the development, release, and timing of any product features or functionality described remains at our discretion in order to ensure our customers the excellent experience they deserve and is not a commitment, promise, or legal obligation to deliver any functionality. In addition, this information is intended to outline our general product direction and should not be relied on in making a purchasing decision.