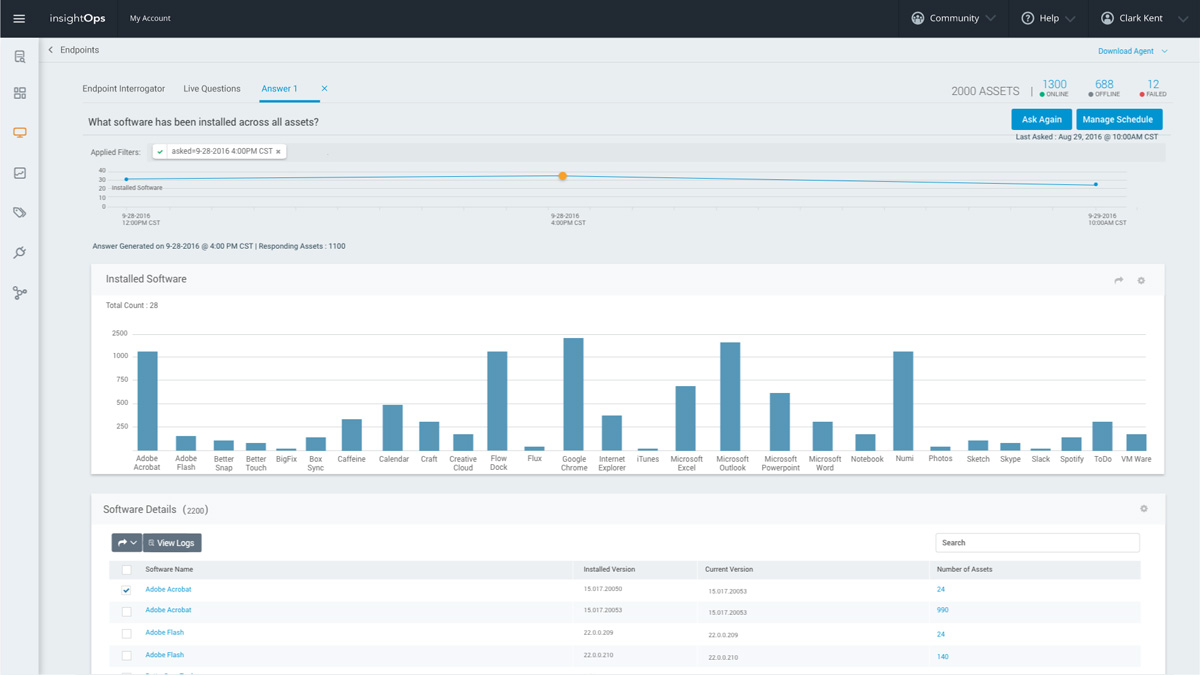 With InsightOps you can:
Automatically generate on-demand logs from servers, network devices, employee workstations, and more.
View a list of every IT asset in your environment, along with its location, operating system, public and private IP addresses, MAC address, last logged-in user, and last boot time.
View system metrics like CPU, memory, and disk utilization for each asset.
Get details on active user sessions, remote sessions, DNS caches, network connections, and registry keys for each asset.
Ask where specific software and versions are running (or aren't running) across your environment.
Ask which services and processes are running across specific assets.
And more...
Ready to see these benefits in action? Sign up for a free trial to get up and running in minutes.